AIMS OF N.C.C.
To develop qualities of Character, Courage, Comradeship, Discipline, Leadership, Secular Outlook, Spirit of Adventure and Sportsmanship and the ideas of Selfless Service among the youth to make them useful citizen.

To create human resource of organised trained and motivated youth, provide Leadership in all walks of life including the Armed Forces and always be available for the service of the nation.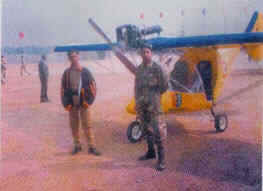 CONTRIBUTION TO NATION BUILDING
An outstanding symbol of National Integration.

An excellent nurturing ground for future leaders of the country.

A great reservoir of disciplined and motivated youth to contribute to the cause of nation building, people's care and community development through service in all walks of life.
CARDINALS OF N.C.C. DISCIPLINE
Obey with a Smile

Be Punctual

Work Hard and without Fuss

Make no Excuses and Tell no Lies
LEADERSHIP TRAITS
LEADERSHIP

ALEARTNESS

COURAGE

DESICIVENESS INITIATIVE

LOYALTY

TRUTHFULNESS

ESPIRIT-DE-CORPS

SELF-CONFIDENCE

TACT JUSTICE

ENTHUSIASM
"The mediocre waits for an opportunity.The enthusiast makes opportunity.He is ever alert.He is up & doing." (SWAMI CHIDBHAVANANDA)