KM-CADET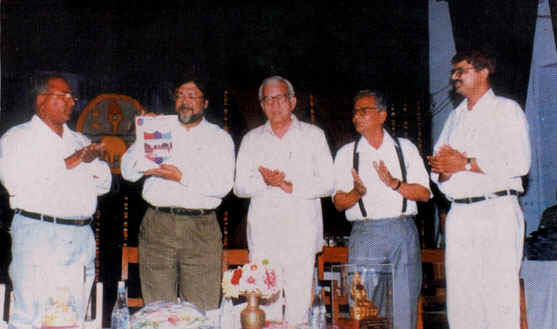 Dr. Chandra Mitra, Editor Pioneer, releasing the Inaugural issue of the KM-CADET.
KM-CADET our annual college NCC magazine is the only of its kind in the whole Delhi University. Published first in 2000-01, gives cadets a successful opportunity to express their feelings. It will give you an example of how a NCC cadet thinks & how they express their patriotism. The pages inside it contains poems,articles,exprience's in Hindi/English , advertisement's of companies , photographs & many other useful materials, helpful for candidates appearing for NDA or CDS (SSB).
This magazine is distributed not only to NCC cadets of Kirori Mal College but also to all 16 NCC Directorates all over India through their respective Batallions.This provides KM-CADET a well known popularity & enables a good opportunity to almost all the cadets of India to take advantage from the magazine.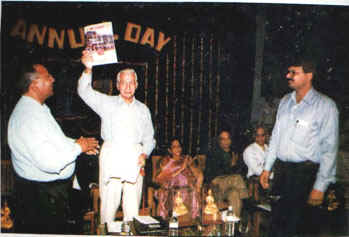 Justice Ranganath Mishra ( Ex-Chief Justice of India) releasing the 2nd Issue of KM-CADET
"The best way to cheer yourself up is to try to cheer some body else up." (MARK TWAIN)